CHALET ELBRUS
Zermatt
Chalet Elbrus is the ultimate private residence in the heart of Zermatt. An extraordinary ultra luxurious experience encomapssing spa, chalet and entertainment complex in 565m2 of space.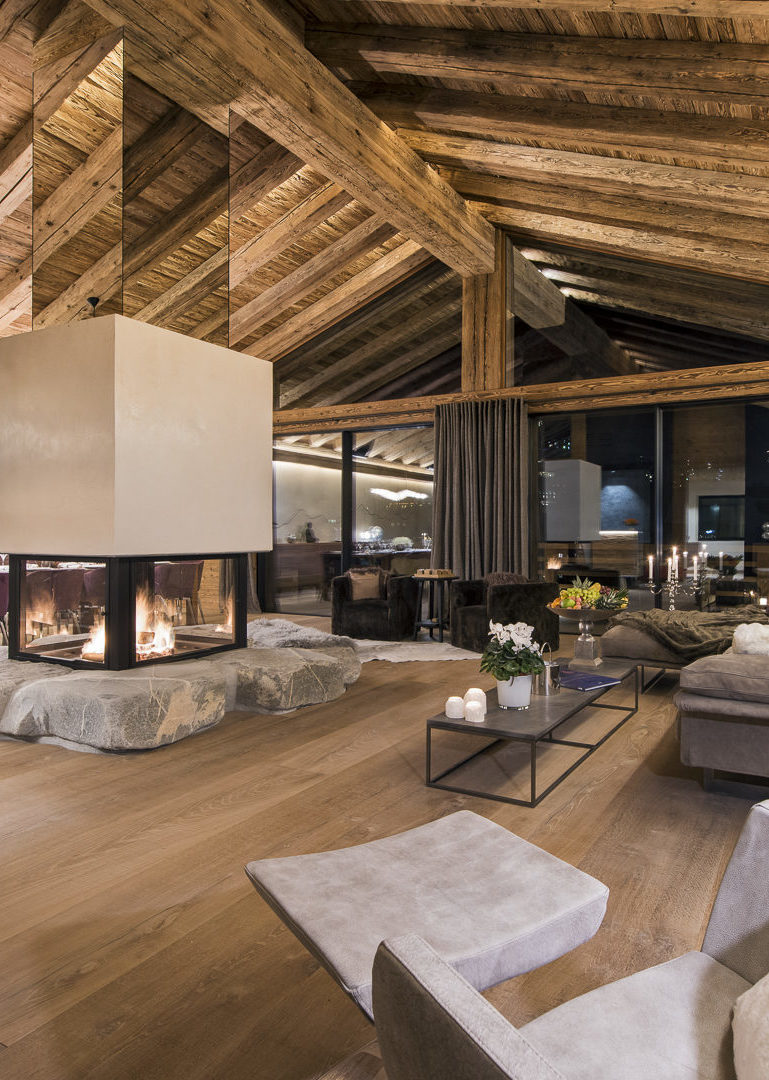 THE EMBODIMENT OF LUXURY ALPINE LIVING
Chalet Elbrus is one of seven sumptuous new chalets that comprise the 7 Heavens project. The 7 Heavens share an impressive entrance hall leading into the lobby and central living room where guests are invited to relax and unwind with a drink from the bar, as well as a grand cigar lounge.
The chalet is set out over four floors, traditional timbers and woods together with plush furnishings create the ultimate alpine residence for your holiday in Zermatt. The chalet has an impressive living and dining area on the top floor of the chalet with high ceilings, picture windows then open out onto the balconies giving stunning views across Zermatt to the Matterhorn.
Chalet Elbrus can be rented in conjunction with Chalet Aconcagua to sleep a combined total of 20 people in 10 en-suite bedrooms. All guests can eat together in one of the properties.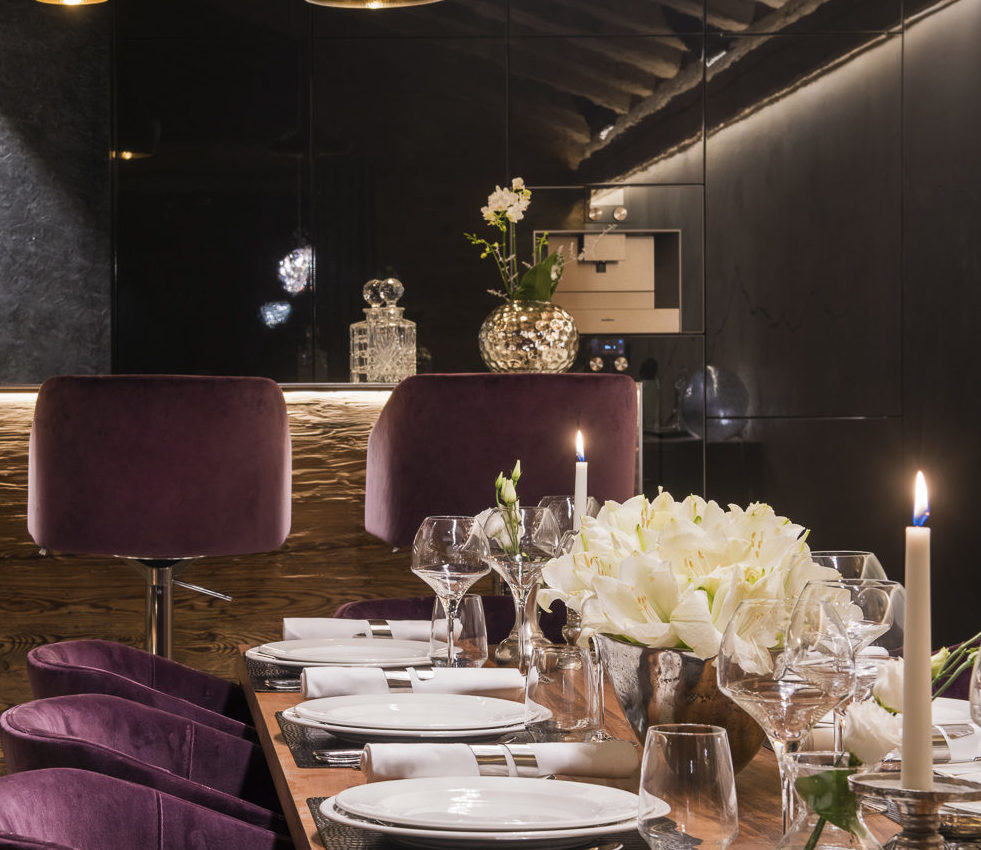 CHALET
The luxurious interior architecture and furnishings are befitting of this world class development. The chalet creates a warm and refined atmosphere whether relaxing after a wonderful day on the ski slopes or enjoying a fine-dining experience with your family and friends.
RELAXATION
Ideally positioned on the top floor of the chalet is Chalet Elbrus' private spa and wellness area. A large indoor hot tub and sauna provide the ultimate in-chalet private spa experience.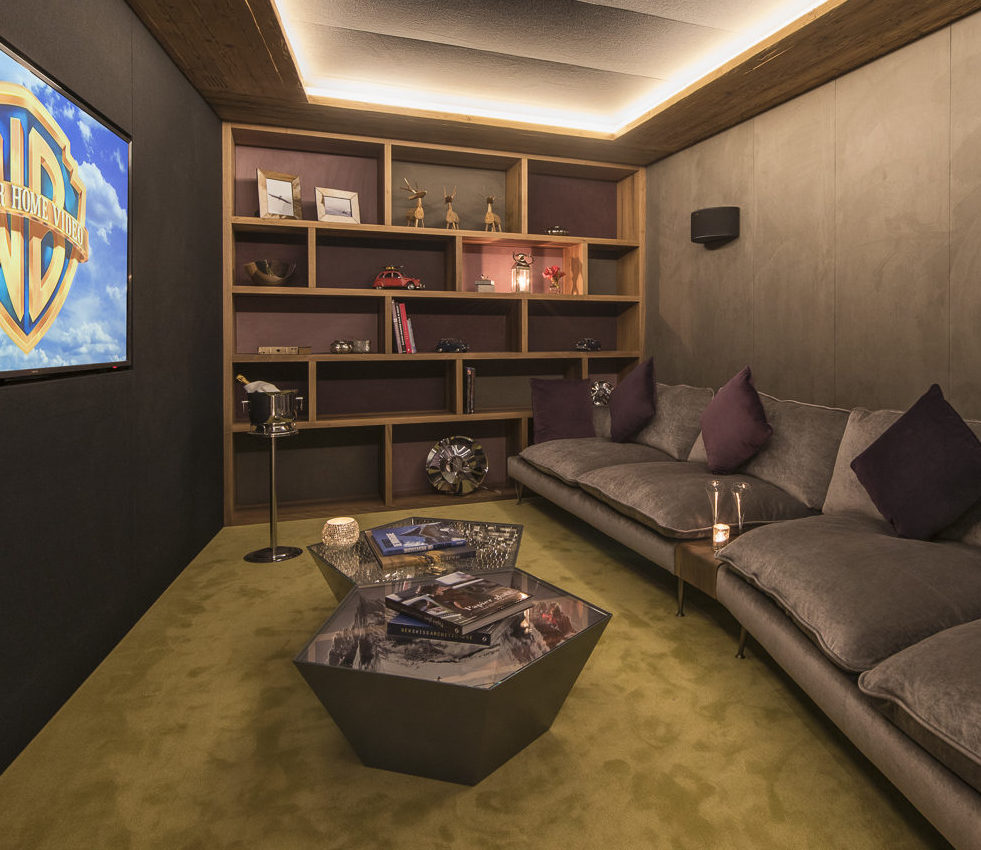 ENTERTAINMENT
Overlooking the 7 Heaven's auditorium is the TV room along with other entertaining areas. Chalet Elbrus is fully wired with
the latest audio and visual entertainment systems, including TVs in every bedroom.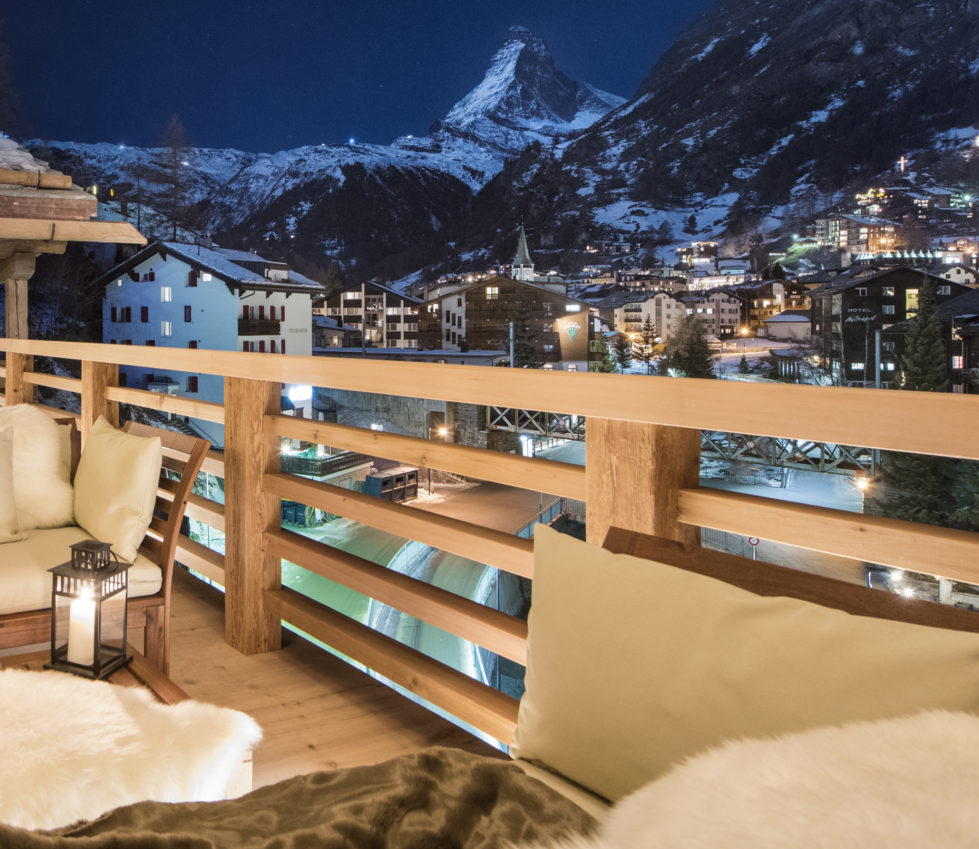 LOCATION
Chalet Elbrus has one of the most prestigious addresses in the centre of Zermatt. Combined with spectacular views of the Matterhorn and south west facing balconies, it is a truly enviable location.
Open plan living and dining area
Open plan kitchen
Guest restroom
Spa with large indoor hot tub and hammam
Balcony
1 x master bedroom (dressing room, en-suite bathroom & balcony, sleeps 2)
1 x master bedroom (en-suite shower room and balcony, sleeps 2)
TV and playroom
SLEEPING FLOOR (FIRST FLOOR)
1 x double bedroom (dressing room, en-suite bathroom, balcony, sleeps 2)
1 x twin/double bedroom (en-suite shower room, balcony, sleeps 2)
1 x bunk room (en-suite shower room, sleeps 4)
Ski room with heated boot warmers
Laundry
Professional kitchen
Drop Us a Line
Don't be shy. Let us know if you have any questions!