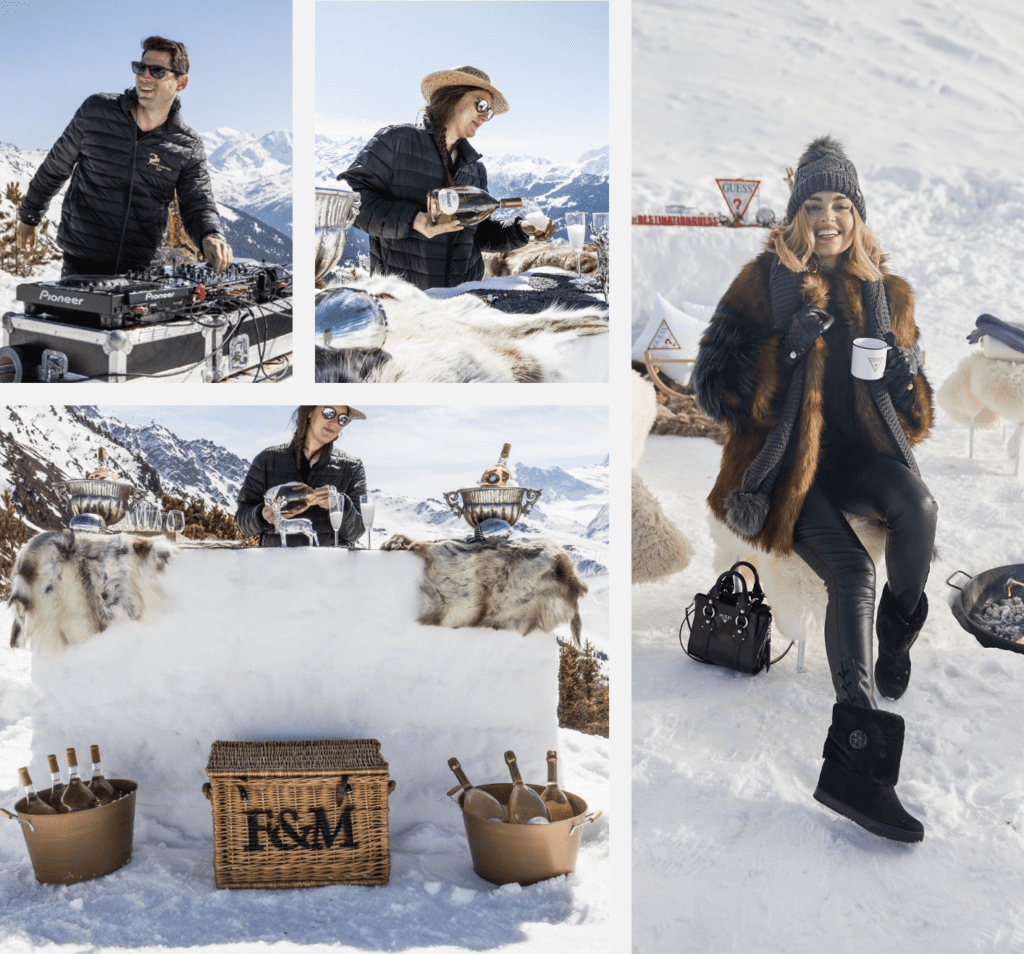 Have a look at what we can offer you on your holiday in Verbier, Zermatt and Crans Montana this winter.
You are not limited to what you read here, this is purely some inspiration and examples for what we have organised for clients over the previous winters. VIP experiences like our snow table lunches on the glacier, dog sled trips, marriage proposals, panoramic helicopter flights, alpine elopements, spy days and foodie experiences like cheese making and wine tastings and pairings are the most popular, but we have many more options to whet your appetite.
Our product brochure has all sorts of suggestions for how to make your holiday a once in a lifetime trip.
PRODUCT BROCHURE A&B VIP Experiences Verbier 2022 2023